GIVEAWAY DAY 9!!!!  To celebrate the launch of our new forums we will be having 100 DAYS OF GIVEAWAYS!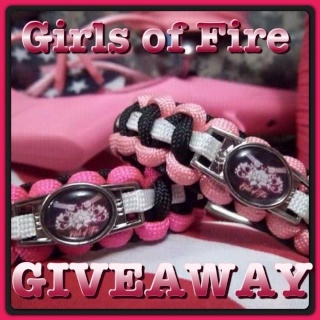 Each day there will be one winner chosen to receive a Girls of Fire "Not Just For Bumpers!"  Sticker.
In addition, today's Giveaway comes from a gentleman who is a longtime supporter of ours here at Girls of Fire. He is truly one of the NICEST people to work with and is always willing to get involved and make a difference. He has some very unique products in that they are not just appealing to the eye…they also have a message. Today he is generously gracing us with one of his long-sleeved T's in your choice of Camo or Blue…sizes L, XL or 2XL only. His shirts, decals and hats are adorned with one mean looking buck…but there is a story behind the image.  Name: "Horn Donkey" is a name given to a mature whitetail buck deer by the "Old Timers.  Don't forget the characteristics of a donkey, stubborn and full of tenacity. ONE BAAD BUCK… It speaks for itself. The image is a War horse of a mature whitetail buck deer. A true warrior to life's obstacles, had his eye poked out, busted nose, and ripped ear, but he never gives up, he is still scratching and clawing. Credo:  Never Back Down, Never Give In, Never Give Up, Respect the code and you will persevere and win. Objective:  Anyone who wears a Horn Donkey product will feel empowered to concur the major hurdles and challenges that we face, they are more abundant today, than ever before. Stand steadfast.  Scripture: Ephesians  6:10-18 Ties it all together... https://www.facebook.com/pages/Horn-Donkey/151499551587152?fref=ts  Please help me to show him our appreciation by stopping by his page and giving him some Girls of Fire love!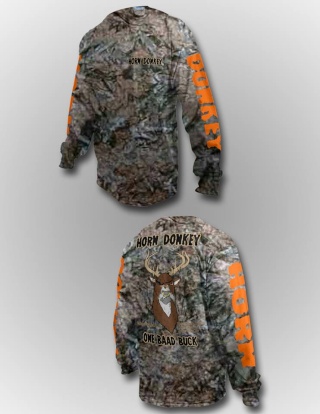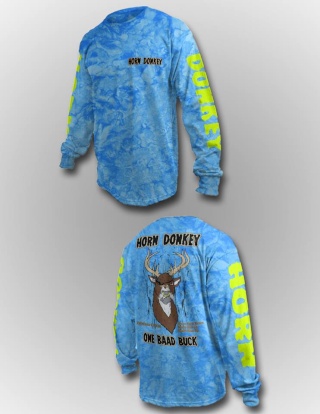 Rules for the giveaway:
1. Be fan of and Share our FaceBook page https://www.facebook.com/GirlsOfFire  and be of fan of and Share the FaceBook page of today's giveaway sponsor https://www.facebook.com/pages/Horn-Donkey/151499551587152?fref=ts  
2.  Share the news of our giveaway by posting this link
http://girlsoffireusa.forumotion.com/t123-giveaway-day-9#395
 in the status on your FaceBook page.
3. Leave a comment on THIS thread (NOT on the WINNERS thread).          
Winners will be posted daily in the "100 Days of Giveaways Contest Winners" thread located in this forum.
http://girlsoffireusa.forumotion.com/t68-100-days-of-giveaways-contest-winners
All winners will be chosen using Random.org. and will be announced in the winners thread and notified by email at the email address they used to sign up for these forums.
Good luck everyone and THANK YOU for your continued support!!!!
*Helpful Hints !!!
*To share a page :  When you are on the page you wish to share, right next to the "Like" button you will see a small gear like icon with a drop down arrow next to it. Click the drop down arrow and you will see the option to "Share".
*If you are trying to do this from a cell phone or other mobile device you will probably have to access FaceBook through the browser and NOT through a FaceBook app.
*Please BE SURE that the settings on your shares are set to "PUBLIC" or I will not be able to see that you have shared and you will NOT be counted in the drawing. You can see if your "Shares" are set to public when you go to share and the "Share" box opens up. Right next to the "Share" button at the bottom of the box you will see a little planet icon and it will tell you if you are set to "Public". If you are not, you can change the setting using the drop down arrow menu next to the icon.